November has been quite fruitful with design innovations, so buckle up and let's go.
Coffee Fact

60% of the coffee produced worldwide is Arabica and 40% is Robusta.
Design, more design
We've been busy with designing the most essential parts of the website:
homepage: we've had several iterations of our homepage to bring the most essential parts and make it lively

focus on search: we want everyone to see search and be able to use it

top reviewed coffee items: showcasing real objects from our catalogue

top roasters overview: now you can go to top roasters' pages directly from homepage


roaster page: single source of truth for all things roaster with all latest and archived coffee items


coffee item page: everything on coffee in one place — and you can review anything
Search roasters or coffee
Being able to find coffee and roasters on Coffeeopia is key, so we made sure we delivered on search the best way possible. You see roaster results first and coffee items below as you progress with typing.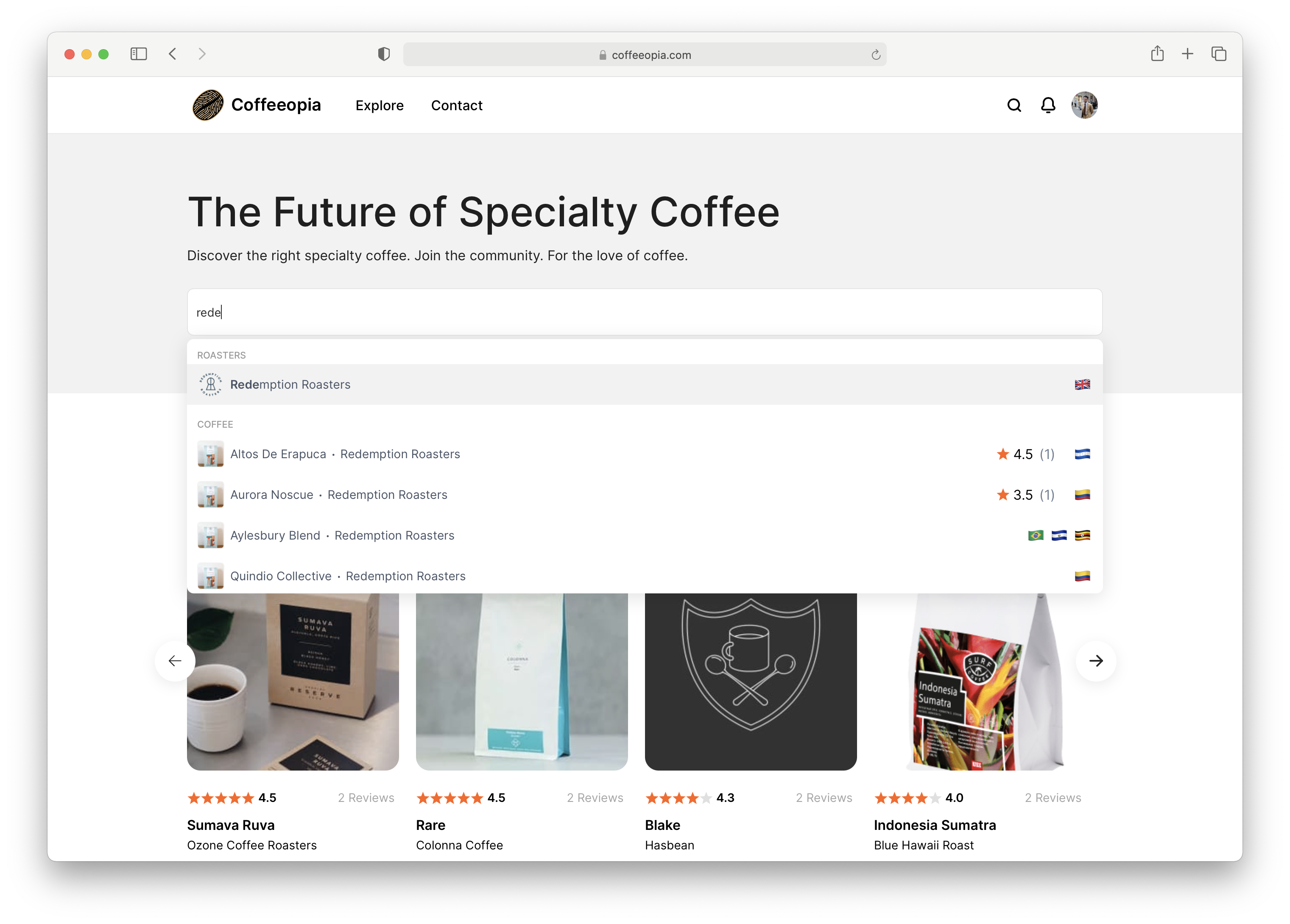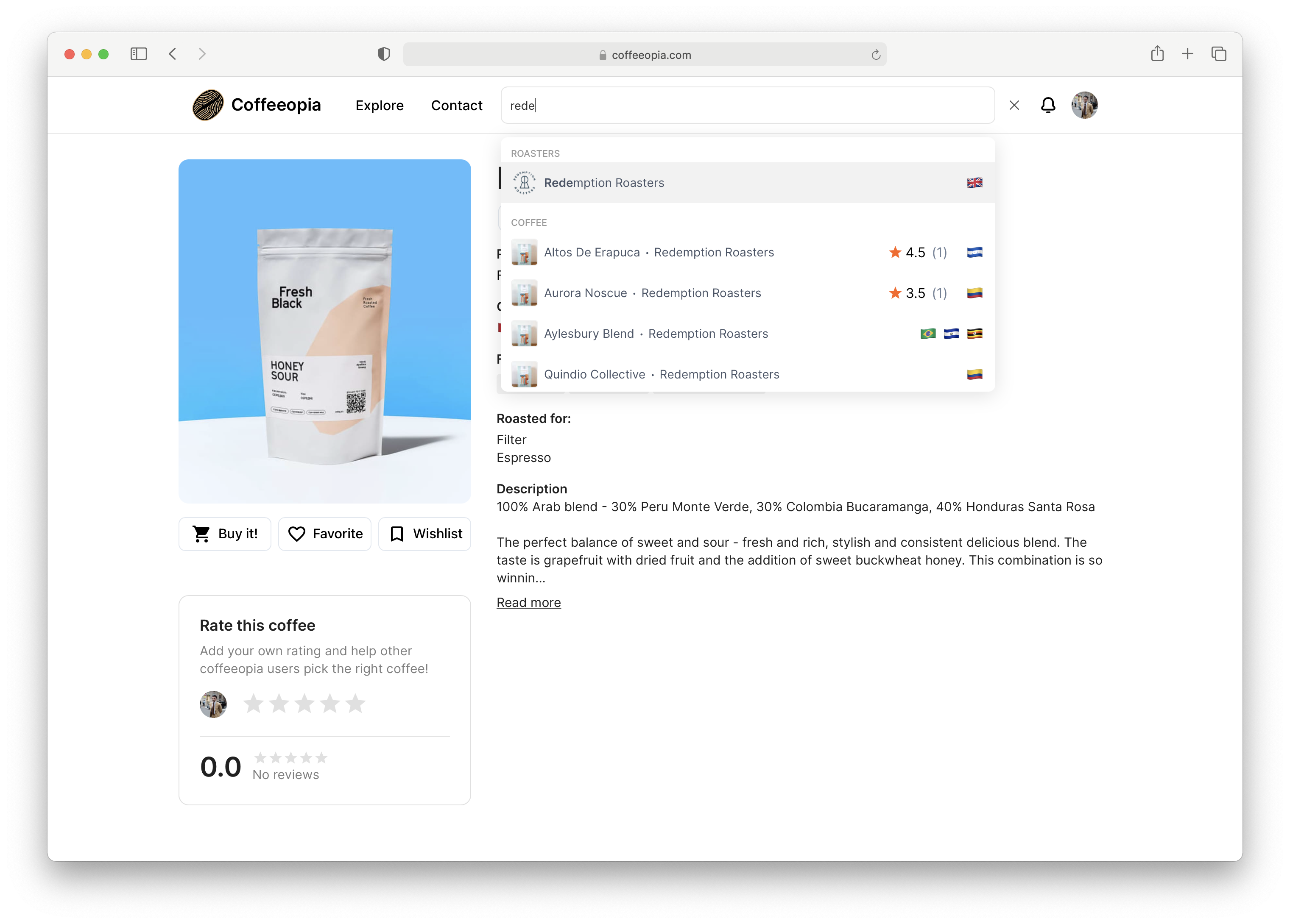 Coffee reviews
Now there's a choice between basic and advanced (expert) review, which makes it accessible to anyone!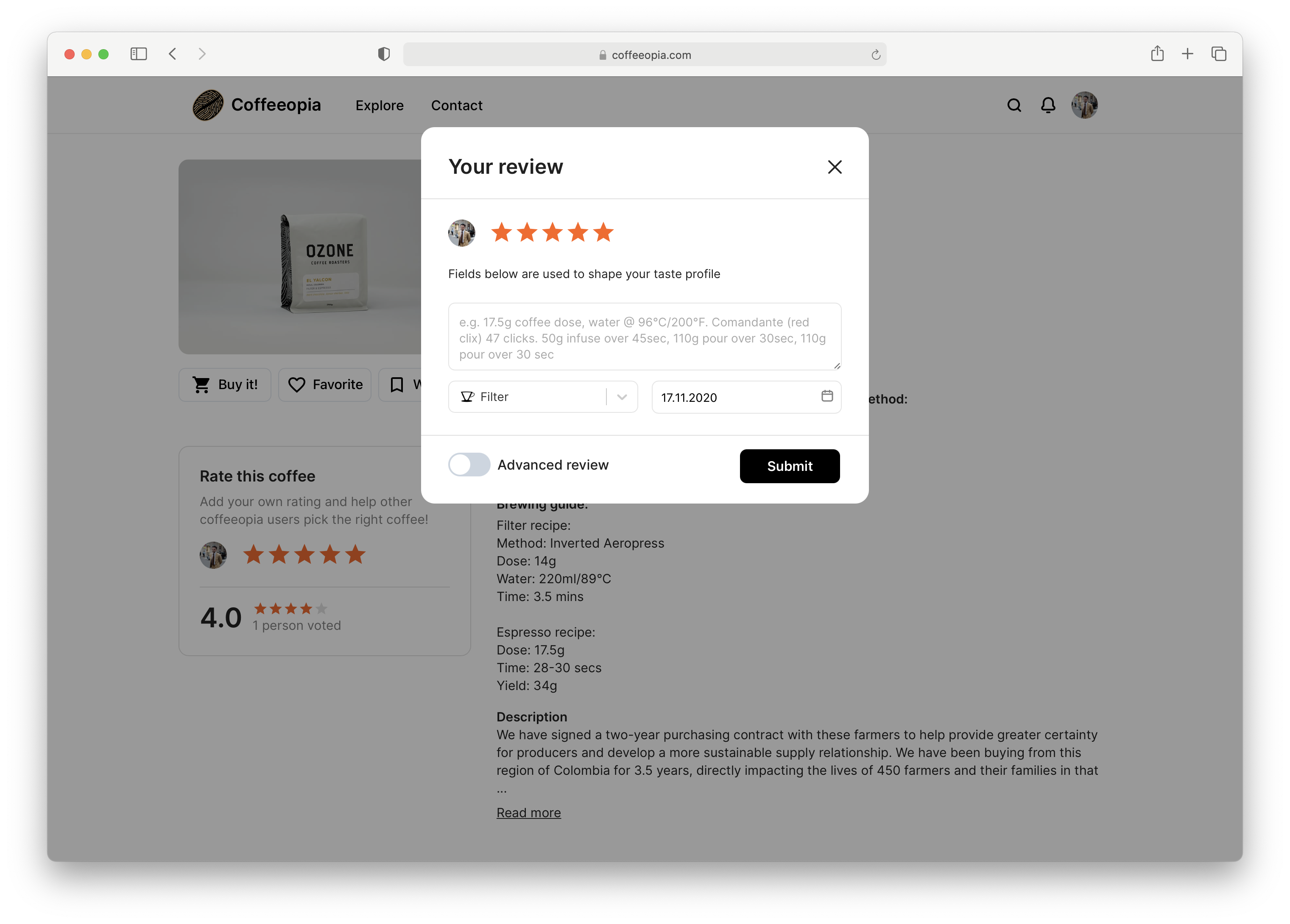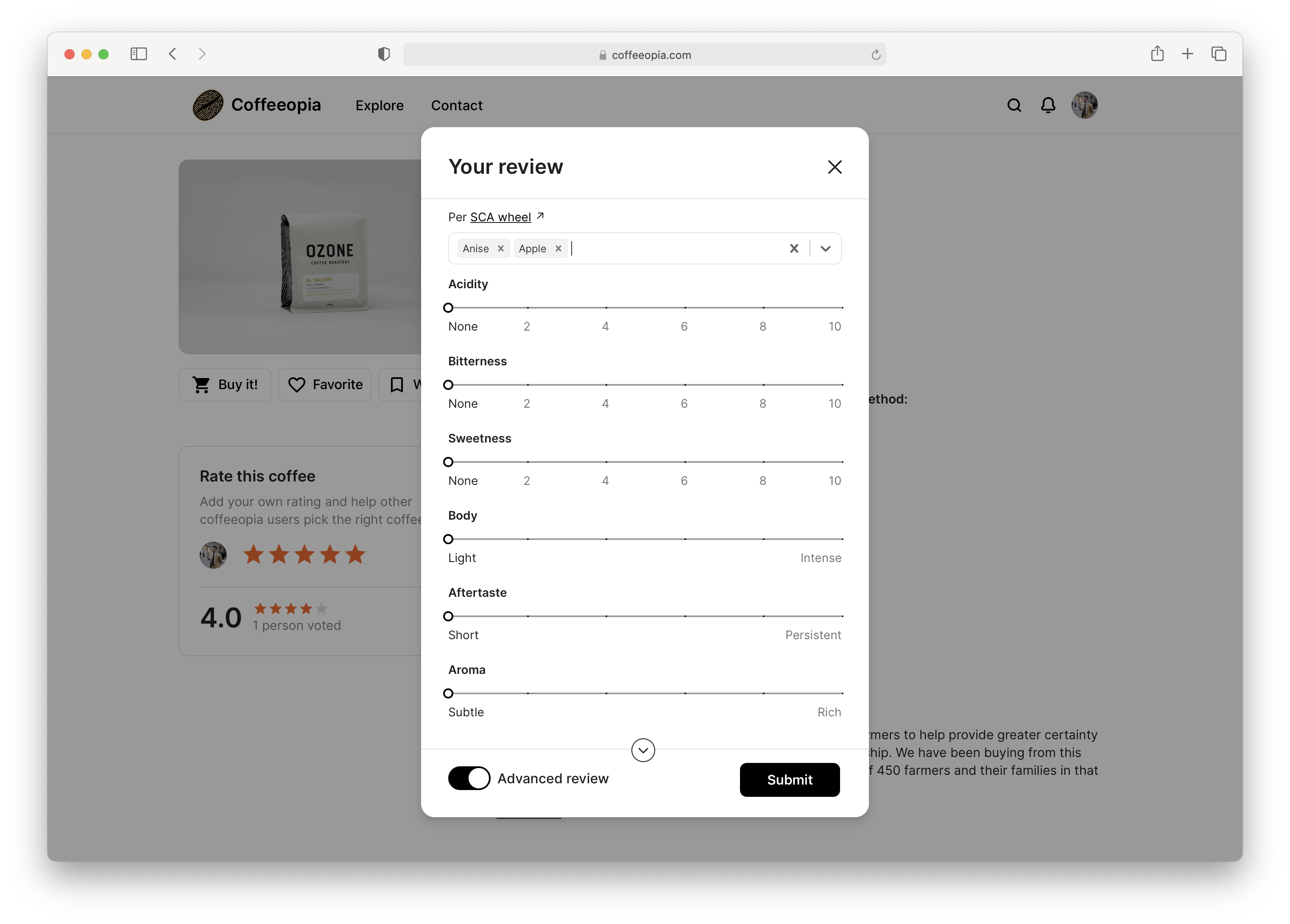 More to come, we're shaping Coffeeopia every day and will keep you updated!